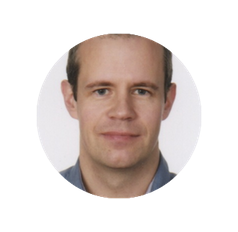 I'm a German Software Engineer with a passion for writing & teaching. I started programming when I was ten years old and have been an avid learner ever since. In this blog, I explore anything related to current software development topics & technology, clean code, skill development and IT business.
What is "Human Intelligence Engineering"?
Everyone talks about artificial intelligence and how engineering smart machines will affect the future of all of us (e.g. "robots taking your job"). I think those discussion miss a crucial point. The real progress is not going to happen with Terminator like intelligent machines but with the combination of human with artificial intelligence. I am convinced that the ability to continuously learn and apply human creativity to technology is the most valuable skill of the near future, and this is what I mean with Human Intelligence Engineering.
Work with me
In case you are interested in discussing work opportunities, you can find more about my services here.
Other places to find me
Contact
For inquiries, questions or remarks, feel free to use the contact form below. I'm always happy to chat and reach out and try to answer every request as soon as I can (though it might take a while sometimes for me to reply).